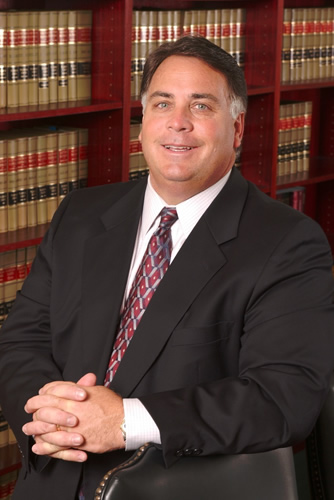 In this segment of our Past President Profiles, we were able to speak with Glen Wieland, a founding member of FWA and the chairman for 1995 and 2004. In talking with Glen, he provided us with information about his father, Judge William Wieland. We decided to break this profile down into 2 parts. The information about Judge William Wieland will be shared soon in Part 2 of this profile.
How did you first get into Workers' Comp?
Through my father.
What case(s) do you remember most?
A civil wrongful termination case that went to the Supreme Court. Hullinger v. Ryder Truck Rental.  The Orange County Courthouse sick building case that lasted for one full week.
Was it a win or loss?
Won them both.
Why was it so significant for you?
The first interpreted the Statute of Limitations to be 4 years and the second was because we defeated all the "tactics" of the defense including trying to alter evidence.
What did/do you enjoy most about the practice of law?
Before I went to law school, I had the opportunity to work with a law firm that did mostly defense but also did some plaintiff work.  During my law school years, I clerked for that same firm.  I found that helping those who were injured and fighting to get compensated was more rewarding for me because I saw first-hand how a good result directly impacted not only the injured person, but his or her entire family.  Representing companies was more about simply saving money and trying to manipulate the system.  I learned that there were doctors and experts who could be hired and you knew what their opinions were going to be before they read the first document.  That really bothered me, because my father, who was a judge, had also always taught us to be honest and fair.  Both of my brothers became attorneys and I would like to think that we were all known to be fair minded and honest.  My wife, Kennie, and I have two sons and both are attorneys.  We have tried to instill in them that same philosophy.  Our oldest son began his legal career with an outstanding workers compensation defense firm, Eraclides, and he trained under Morgan Indek.  He learned a great deal working there. He loved the work he did and the fine people that he met along the way.  When we needed an attorney to replace a young associate who left us to go do insurance defense work, I asked Billy if he knew any young plaintiff attorneys that might be interested in working with us.  I was surprised to hear that he was interested.  I was surprised because he loved his job and the people he worked with but he told me that he had received numerous calls over the years from friends who would call him for advice or ask him to handle a simple matter for him.  He was not able to help them because it might create conflicts or the firm was not set up to handle those types of matters.  He wanted to be able to help them and this made me understand that the words of my father had found their way to Billy.  Our youngest son, David, has been handling plaintiff matters since he graduated from law school and was given the opportunity to work at Lancaster & Eure, P.A. in beautiful Sarasota, Florida.  Within 2 months of being sworn in, he was in front of the First District Court of Appeals arguing his first appellate case.  His grandfather who argued many cases in Tallahassee would have been very proud.  David has always been a person who wants to help others and he does a great job meeting with and dealing with clients who are scared  because their life has changed so drastically due to an unfortunate accident.  Our family has always reached out to help others which taught us what we should do about giving back to the community.  My mother was a volunteer "Pink Lady" at a local hospital in Orlando for over 50 years.  She had over 30,000 volunteer hours over that time frame.  She was recognized by President George W. Bush for her volunteerism when he was encouraging others to serve and be a point of light in the community.  Helping and reaching out to others is our goal and when we are successful, we are helping families and that is what is most enjoyable about what we do for a living.
What tactic, employed by opposing counsel, do you dislike most and why?
Objecting to the admission of authorized treating medical records.
If I were to ask the average defense attorney about you—What would they tell me?
That he is fair to his clients.
How has the practice changed for you over the years?
More paperwork and more technical and the electronic age has made things easier but also more stressful as people expect immediate responses.
FWA Specific—You were there at the beginning.  Tell me about how FWA came into
being?
There was major medical malpractice and tort litigation and the Academy of Florida Trial Lawyers was extremely busy trying to prevent extremely bad legislation.  They needed help fighting workers compensation issues and having a separate organization made it possible to concentrate our efforts on workers compensation using our expertise and ability to educate legislators.
What issues arose during your time as Chairman/President of FWA?
We defeated the 1993 legislation in the regular session but then had to deal with the Special Session.  We have rarely had any success in Special Sessions.
What are your hobbies/outside interests?
Family, church, golf and going to the beach..
---
By Michael J. O'Rourke, FWA Board member