In this segment of our Past President Profile, we were able to  speak with Gerald Rosenthal, a founding member of FWA and the chairman for 1989-1991, regarding his background and leadership of FWA. You can read his responses below.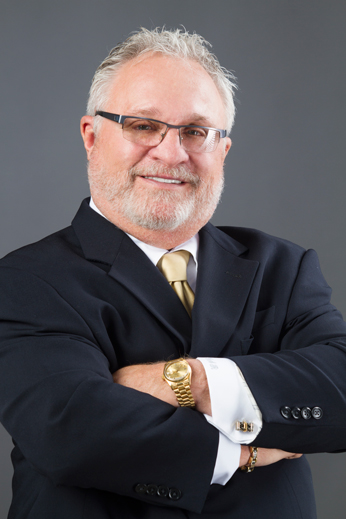 How did you first get into Workers' Comp?
I first got into workers comp when one of the associates in the office who did comp quit. He ultimately went on to become an appellate judge on the 4th District. My then boss, Richard Sicking, told me I was now a comp lawyer. I knew it had something to do with injuries on the job, but that was it. He said study up because you have a trial in three days. After losing that one, I was off to the races. This was in 1974.
What case(s) do you remember most?
The case of Florida Erection Services Inc. V McDonald, 395 So. 2d 203 was my most memorable case. This was in the beginning of the wage loss era, and my case involved about $650.00 in wage loss. I argued bad faith and in an 18 page decision, the Florida Supreme Court agreed. the McDonald case formed the basis of the next ten years of how bad faith claims are filed and argued.
Was it a win or loss?
It was a big win for us.
Why was it so significant for you?
It was my first really complex and far ranging case. Taught me a lot about how to approach a problem.
What did/do you enjoy most about the practice of law?
What I have enjoyed most about practicing law is representing unions and farm workers against big business. I started out in 1974 representing Caesar Chavez and the United Farmworkers Union. It just felt right that I was seeking justice for people without justice.
What tactic, employed by opposing counsel, do you dislike most and why?
I detest these constant "speaking" objections, that are not only a violation of the rules of procedure, but are designed to intimidate and sometimes coach the witness on the stand. That plus the exparte attempts to interfere with the doctor patient relationship is an abomination to me and should be eliminated.
If I were to ask the average defense attorney about you—What would they tell me?
I think they would describe me as an aggressive but cordial lawyer with a vast knowledge of complex medical and exposure issues that he has amassed over the years.
How has the practice changed for you over the years?
When I was starting out as a young lawyer, we could try two or three cases a day. We were able to handle very large caseloads because the practice was fairly streamlined. We were trial lawyers in the absolute sense. Now with the absurd statutes in place, actual trials are somewhat rare. Some law firms will not try a case but simply settle at mediation. As a result , lawyers growing up in this practice don't know how to try a case because they never learned from practical experience. To me it doesn't feel like being a lawyer in this system. Hopefully it will change, but we shall see.
FWA Specific—You were there at the beginning.  Tell me about how FWA came into
being?
My great friend David Levine and I came up with the concept of an organization of lawyers to combat the opposition to us by the Associated Industries Fund. At that time the tort lawyers and the Florida Trial Lawyers Ass. Had routinely abandoned us. We thought that an organization of claimant lawyers with our common interests would garner attention in the legislature. We got together with some of us who had some influence in the legislature and started working on a common set of principles. David encouraged me to be the first Chairman/President, as he liked to work behind the scene.
What issues arose during your time as Chairman/President of FWA?
Bad faith became a great way to encourage claimant lawyers to work up cases. But we had stiff opposition to eliminate it, which they ultimately did. How we chose treating doctors, how many IME docs could we get, and ultimately how we arrived at a fair attorney fee continued to plague myself and succeeding presidents.
What are your hobbies/outside interests?
It's odd that having been a trial lawyer for over 44 years, and getting in peoples faces, and constantly arguing over everything, I know have moved to a more zen like lifestyle. I am working on training 25 Bonsai trees, and volunteer for El Sol, a neighborhood non-profit that helps Guatemalan workers obtain employment. I go to the gym every day and hang out with my great friends, Ray Malca, George Kagan, Tom Conroy, Brad Goodman, and Fred Deutschman. They are truly the patriarchs of workers comp. I recommend it to everyone.
By Michael J. O'Rourke, FWA Board member